Hear from women living with endometriosis
Learn something new, and see how you can share your own story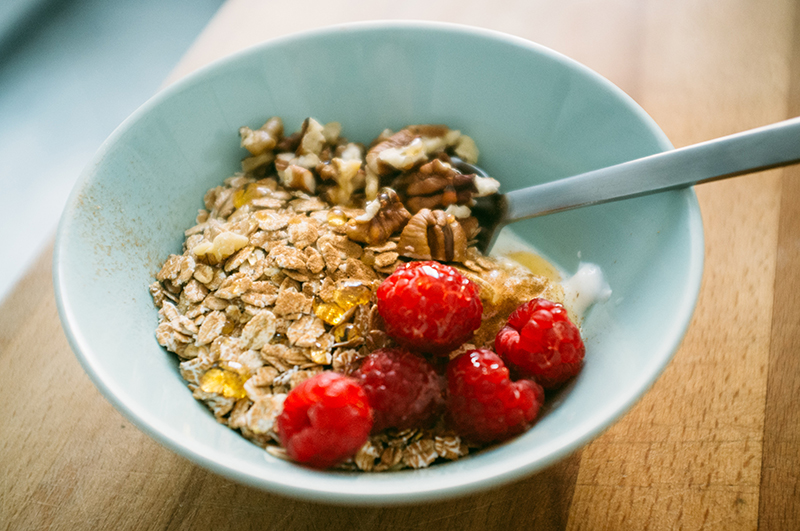 Consult your doctor before starting any lifestyle changes. What works for someone else may not always work for you.
"It's all in your head," "That's part of being a woman," "Just suck it up." Does this sound familiar? SpeakENDO understands that your pelvic pain is a valid feeling; it can be hard to just "shake it off." Women experience and manage their pain in different ways. Read about what other women do when they have a bad endometriosis day.
1. Heating pads
One approach to managing pelvic pain is heating pads. Heating pads can provide comfort and relief. "I probably own 4 different heating pads," Danielle (diagnosed 2008) says. "I have a portable one, the air-activated one, one in my car, one at work." SpeakENDO tip: a warm water bottle can act as a heating pad if you don't have one handy.
2. Exercise
A more active approach to managing your endometriosis symptoms could be exercise. "Exercise, for me, has been huge. It keeps you up, it keeps you moving, it keeps you flexible, and I think it helps your mood in general," Anne (diagnosed 2010) says. It's true—exercise is said to increase feel-good chemicals, such as endorphins, in our brains, while reducing the levels of stress hormones.
"[Running] is a good stress reliever, it's good for your body, and I've enjoyed it since I started in 2010. Even if you're not a runner, walking is still a good option," Krystle (diagnosed 2008) shares. In addition to running and walking, you can go for a hike, cycle, or even practice yoga! Some people find that these activities contribute to their overall health. Be sure to talk to your doctor before trying any new exercise routine.
---
I journal. Journaling helps me.
- Krystle (diagnosed 2008)
---
3. Get creative
Feeling creative? Jot down whatever is on your mind! Whether it's a diary entry, a list of what you're grateful for, or a simple doodle, journaling can help you shift focus towards positivity. "I journal. Journaling helps me," Krystle shares. "It does help you with your mind-set as well to really get your focus on all the things you're grateful for. I think what you focus on, you get more of." SpeakENDO tip: blast some music to get inspired and enhance your experience!
4. Diet
For those who have the flexibility to do so: consider changing what you eat! While this may not work for everyone, some women with endometriosis have explained that changing their lifestyle has helped them over time. "Diet has been extremely helpful," Danielle says. "It's really a great advantage to have a group of women be able to explain what's worked, and what hasn't—and what's helped them, and hasn't. My diet has changed—I'm sure a little bit towards healthier anyway, which seems to help in all kinds of aspects."
"I try to eat oatmeal every morning, but sometimes it doesn't happen," Krystle says. Altering your diet with the help of your healthcare professional could be a good way to figure out if you are sensitive to different foods. Consult your doctor before starting a new diet routine or lifestyle change.
The next time you have a bad endometriosis day, see if any of these 4 tips can help!
Looking for videos from other women with endometriosis?